High throughput, in-house 3D printing.
Accessible cost, increased efficiency.
Versatile Printing Solutions
Print in engineering grade materials for the strongest, most resilient parts. Or, create parts with branding, part serialization, or harness multiple colours to communicate your concepts in a new way.
Efficiency and Uptime
No more running into the shop to start prints after hours, or on weekends. By swapping out finished parts for empty print beds, Array's Robotic System ensures that your printers are running. Palette X handles your filament changing and lets you print the widest variety of materials in a fully automated way.
Central Project Management



Unlock scaled 3D printing for your team. Canvas Teams will manage the submission and approval process, notifying your team when their print jobs are completed. Array's Robotic System will print multiple jobs without the need for you to change out print beds, or swap out materials.
Print functional parts, on demand.
Founded in 2016, RockMass Technologies aims to provide mechanical engineers with a comprehensive data collection system to help make digital geotechnical data collection and management as safe as possible. In order to produce their Axis Mapper product line, RockMass was seeking a cost-effective and efficient method for prototyping and manufacturing parts.
Ultimately by utilizing Mosaic FFF printers and materials, Rockmass was able to produce all necessary components in a more time effective manner than by using conventional casting methods. Rockmass accomplished this while maintaining their high standard of product quality.
Discover our video testimonial below, or click read our case study here.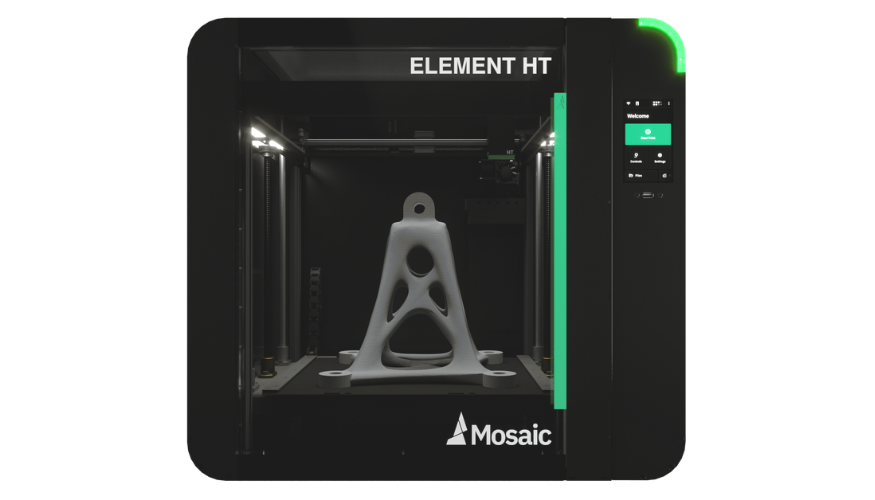 Element HT
Office Scale | Versatile | Compact
Paired with Mosaic's software solution, Element acts as a low volume, end to end production line. Element will fit on any desk and is perfect for a small or medium sized operation (with a current production rate of 5-50 prints per week).
Element produces high quality, ready to ship parts, without the need for post-processing. With a focus on throughput and reliability, Element will serve your needs from day one.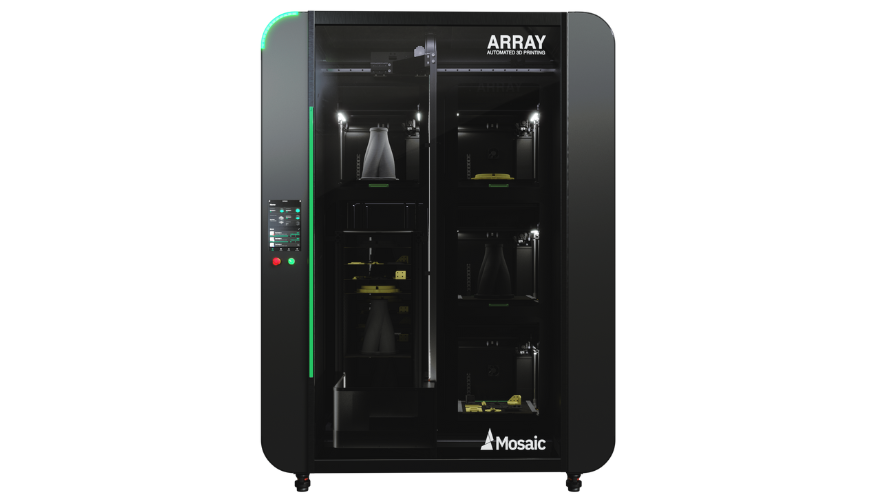 Array
Lab Scale | Automated | Low Labour
Array is a high volume automated production system, matching the throughput capabilities of approximately 10 desktop printers.
Paired with Mosaic's software solution, Array can produce hundreds of prints per week, while requiring minimal operator oversight or downtime. This, coupled with the ability to queue jobs remotely, makes Array an excellent fit for operations with larger quantities of orders to fulfill.
Mosaic's materials experts are on call to help you select the best material for each of your products. In addition to those listed below, Mosaic products are compatible with a large number of print and support materials, including the generic versions of those listed.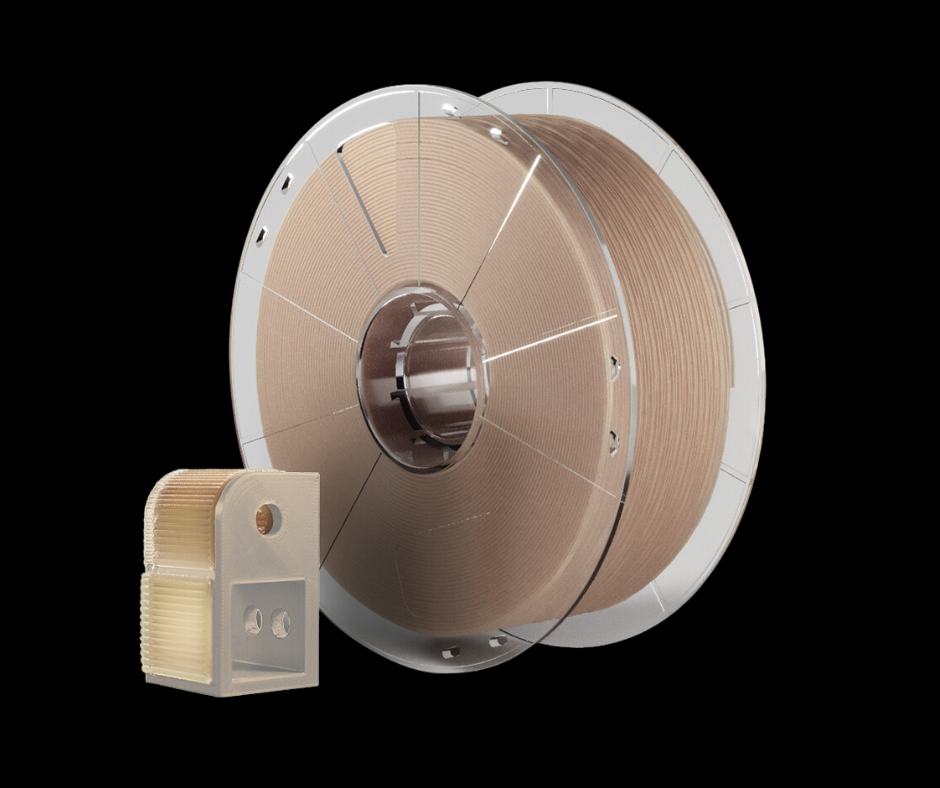 Mosaic PEEK
A high performance engineering-grade thermoplastic. Strong, durable, and low flamability.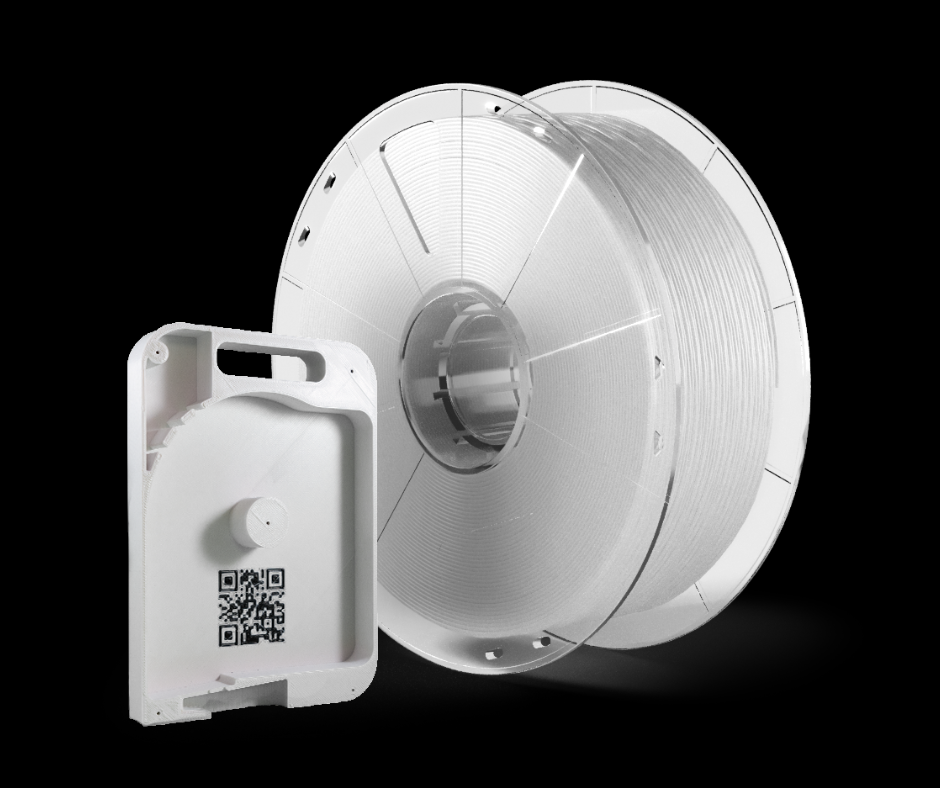 Mosaic Pro PLA
An environmentally conscious biopolymer-based material. Stiff, easy to print, and available in a variety of colors.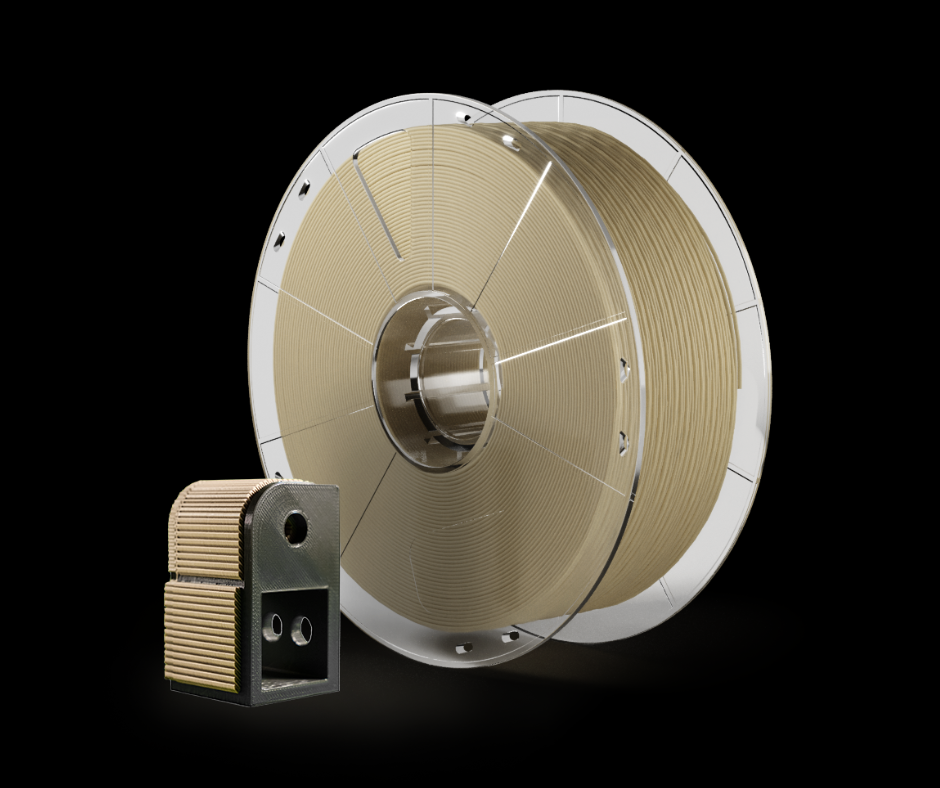 Mosaic Flex (TPU)
A flexible, rubber-like material with incredibly high elasticity.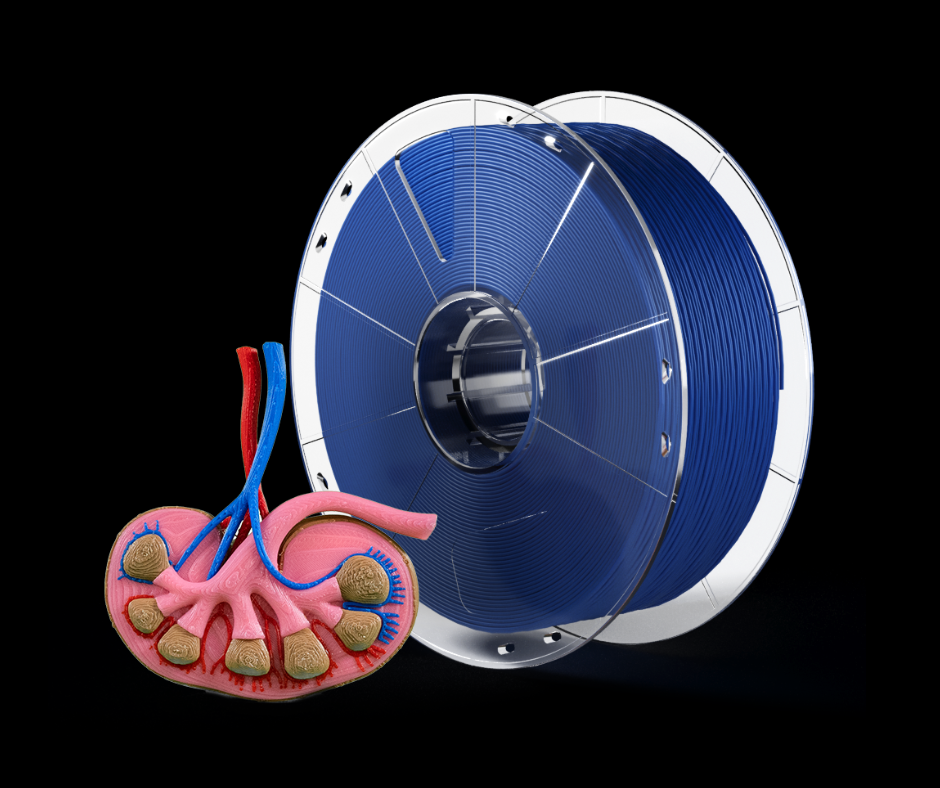 Mosaic Matrix (CF Nylon)
A proprietary blend of carbon fiber reinforced nylon, durable and optimized to yield parts with high aesthetic quality.
Interested in learning more about our full line of materials? Download a PDF copy of our materials guide via the link below.
Join other industry leaders who have invested in Mosaic

Learn More
Allow us to find a custom solution according to your business needs and objectives. Contact a member of our sales team directly by providing your information below.